Council hosts A Game of Three Halves
Sunday 9 September 2018
PeacePlayers International - Northern Ireland holds cross-community multi-sports event for young people from Ballymena, Carrickfergus and Larne.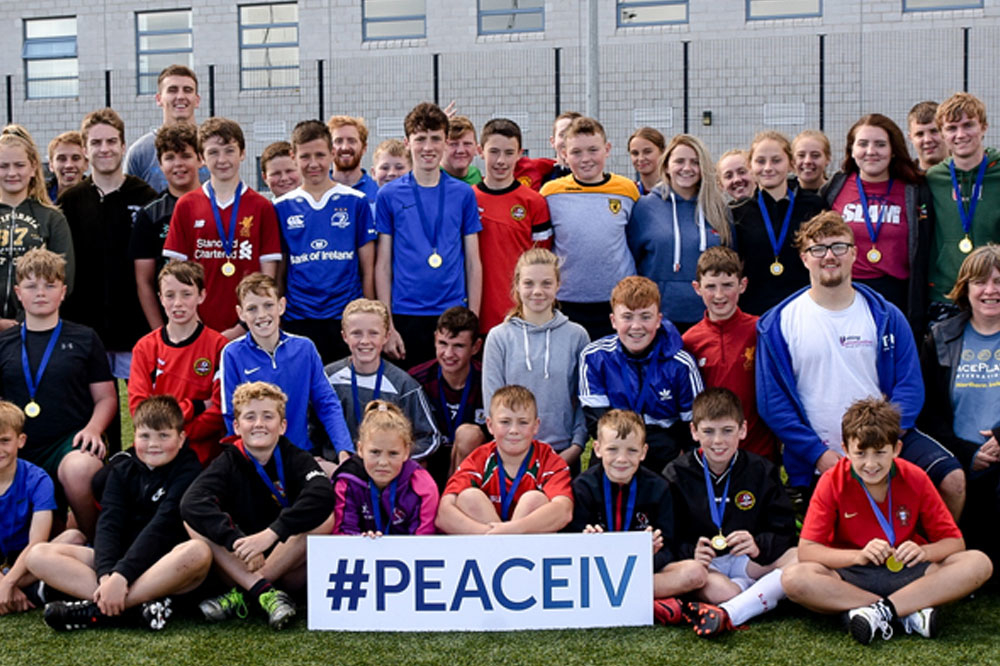 The rain didn't dampen the enthusiasm of the young people who participated in the EU Peace IV funded Game of 3 Halves flagship tournament at the Ballymena Showgrounds, both boys and girls from across the Mid & East Antrim area participated in and enjoyed this unique cross-community multi-sports event.
Over 130 young people attended simultaneous Camps in Ballymena, Carrickfergus and Larne using the Game of 3 Halves model, participating in teambuilding activities, learning about the three sports and forging new friendships. The young people from each Camp practiced all three sports on integrated teams, the participants then came together at the flagship event to try out their newly developed skills in competitions against each other.
The Game of 3 Halves brings children and young people from different backgrounds together to explore culture and identity through participating in three sports, Gaelic football, rugby and soccer. The young people participate in teams and rotate through coaching stations led by coaches from each of the three sports as well as a fourth station of interactive community relations activities led by PeacePlayers facilitators.
The Game of 3 Halves is part of an overall Sports for All programme being delivered by Mid & East Antrim Borough Council funded by the European Union's Peace IV programme, managed by the Special EU Programmes Body. PeacePlayers would like to thank the Council staff and local clubs involved; the Ballymena Showgrounds; the coaches and volunteers; the parents - and most importantly - the young people that made this event such a great day!