Lord Caine visits Carnfunnock Country Park to hear about exciting plans
Tuesday 14 March 2023
Mid and East Antrim Deputy Mayor, Councillor Beth Adger MBE, Elected Members and Council Officers welcomed Parliamentary Under Secretary of State for Northern Ireland, Lord Caine to Carnfunnock Country Park last week to showcase proposed improvements to the popular site - thanks to the UK Levelling Up Fund of over £6million.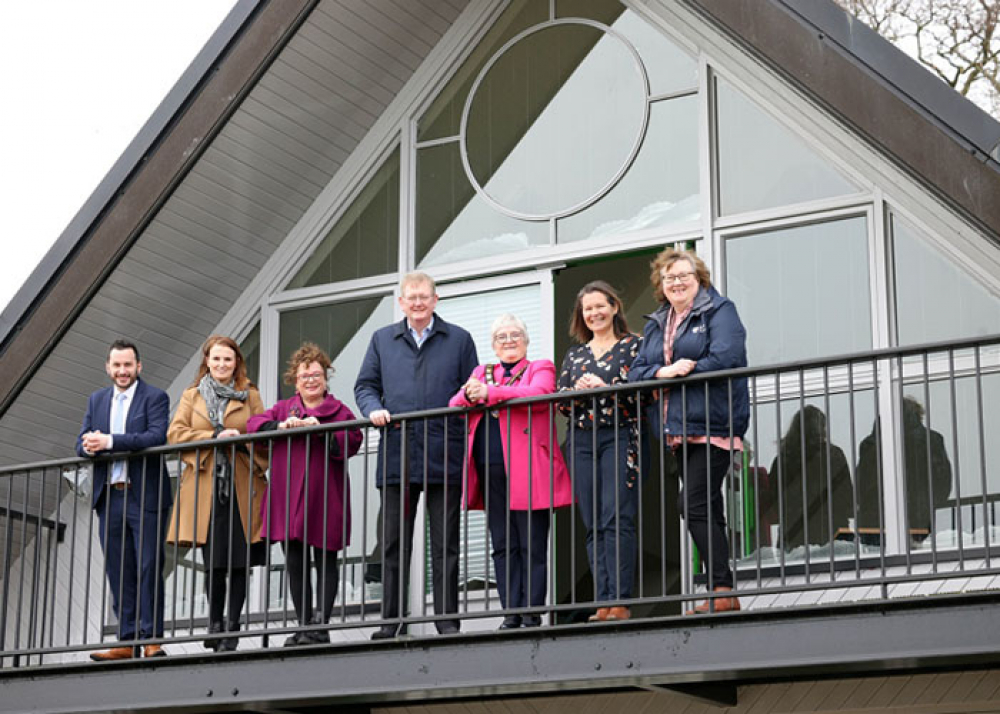 Levelling up is a UK government regional development plan aimed at improving economic performance.
The innovative plans for Carnfunnock will enhance the natural heritage asset - which will in turn help revitalise the Larne area by creating a space that people want to visit, live and work in.
The key components of the project will include the construction of a new visitor centre which will house a reception/shop space, café and toilet facilities, overlooking the coastline.
It will also see an upgrade to the existing caravan park amenity block and activity centre facilities.
A pump track to create an attraction for older children and investment in the existing adventure play to include inclusive and accessible play ensures fun for all. Path infrastructure work and a new maze viewing platform will improve accessibility throughout the site.
Deputy Mayor of Mid and East Antrim, Councillor Beth Adger MBE, said: "We were delighted to welcome Lord Caine to beautiful Carnfunnock Country Park to showcase our ambitious investment plans - thanks to significant funding from the UK Levelling Up Fund.
"The plans will transform this ever-popular site, improving current amenities and introducing exciting new additions to the area.
"It was a wonderful opportunity to show Lord Caine all the site has to offer and outline how the government funding will not only make a significant impact on the park, but also the surrounding area."
Carnfunnock Country Park is situated on the famous Antrim Coast Road (A2), 3.5 miles north of Larne town and Larne Harbour and just over 20 miles from Belfast