Mayor launches Love Parks Week in Mid and East Antrim
Friday 6 July 2018
The Mayor of Mid and East Antrim Borough Council, Councillor Lindsay Millar, has officially launched the 2018 Love Parks Week programme.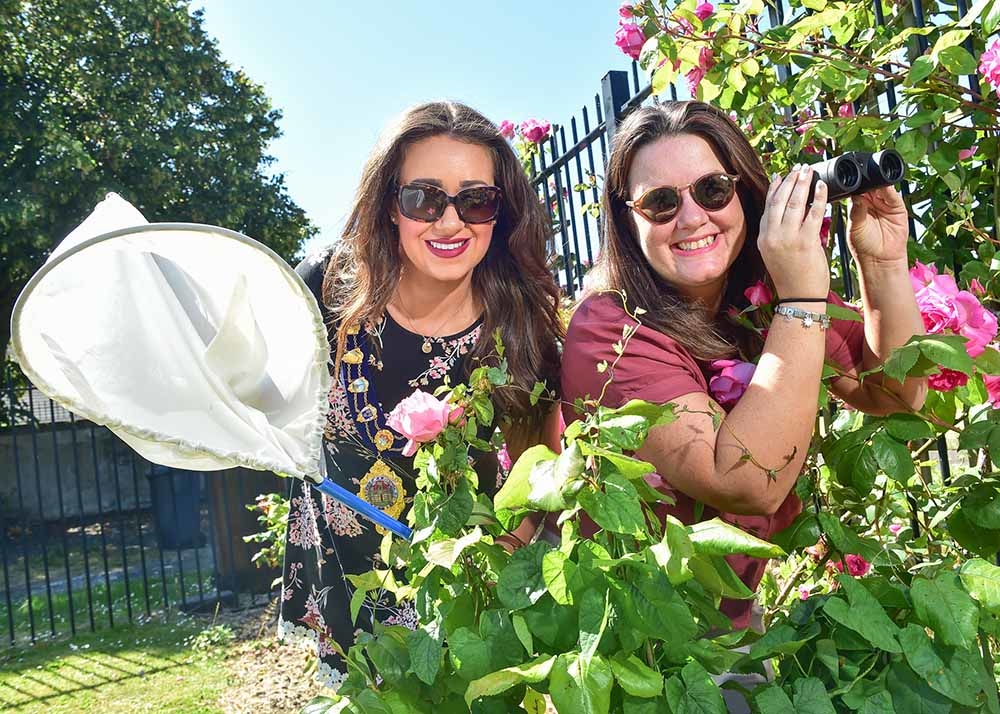 Councillor Millar said: "Love Parks Week is the perfect excuse to get outdoors and enjoy the summer.
"Love Parks Week encourages friends, families, the young and old, to come together and enjoy what our parks and green spaces offer - opportunities for friendships, education, health, exercise and simple play and fun.
"Love Parks Week runs from Saturday 14 right through to Sunday 22 July and there is a fantastic range of exciting events across the borough so there is sure to be an activity to appeal to everyone.
"Events include Bat Night at Diamond Jubilee Wood, Mindfulness Walk at Cranny Falls, Wild Survival Skills at Ecos Nature Park, Bug Hunt in Martinstown, and Pop Up Play at Portglenone Marina.
"Cook Your Catch will run at Browns Bay is a chance for participants to learn the traditional skill of sea angling and enjoy a family BBQ.
"Outdoor Bootcamp at Town Park Larne and Family Orienteering at Bashfordsland Wood are great chances to get outdoors and get active.
"We want these events to inspire people to get out and enjoy the borough's green spaces. We're celebrating all that parks have to offer, and all events are free of charge, so why not visit your local park during the campaign to show what it means to you?"
Love Parks Week is a UK-wide initiative now in its 11th year and millions of people are inspired to visit an event at a beautiful park or green space each year.
Love Parks Week is a nationwide initiative run by environmental charity Keep Britain Tidy, and fully supported by Mid and East Antrim Borough Council each year.
Keep Britain Tidy's Love Parks Manager, Anthea Thomas, said: "Love Parks Week is the ultimate celebration of our beautiful parks and green space and it is fantastic that Mid and East Antrim Borough is getting involved in this year's event.
"Green spaces are absolutely vital to every community and make a massive contribution to people's health."
Photograph: Mayor and Denise McVeigh at the launch of Love Parks Week