Mayor marks World Suicide Prevention Week 2023
Tuesday 12 September 2023
The Mayor of Mid and East Antrim, Alderman Gerardine Mulvenna, has held a civic reception to mark World Suicide Prevention Week (10 – 16 September 2023).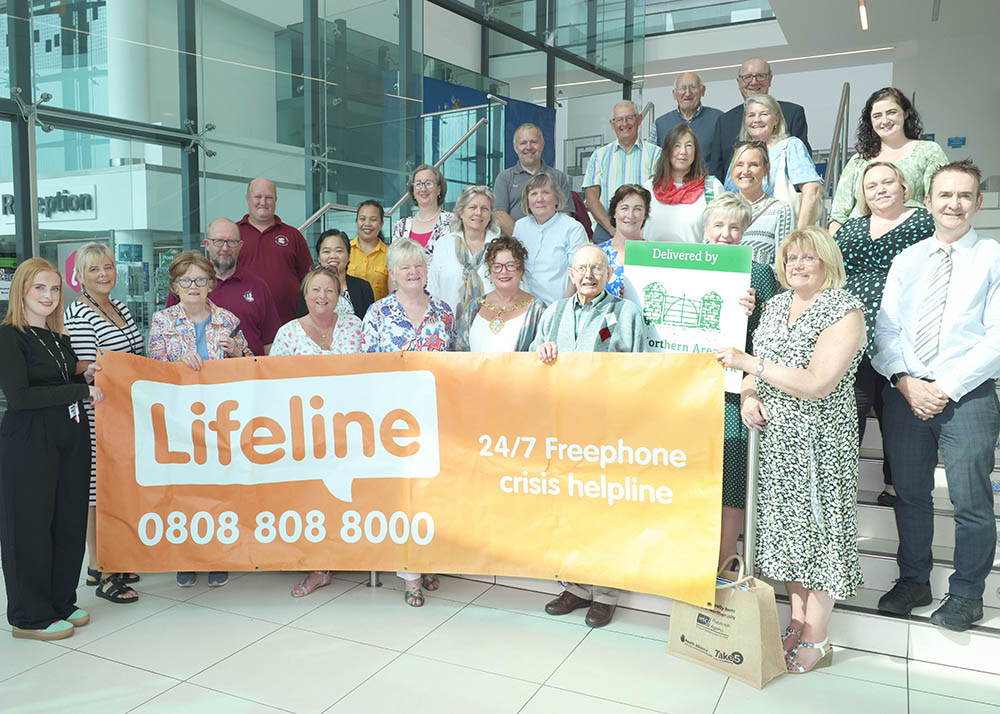 The reception welcomed representatives and guests from the Northern Area Community Network, who help promote mental health wellbeing across the Borough.
Every year, organisations and communities join together for the awareness-raising week, to focus attention on suicide prevention and of the support available to anyone having suicidal thoughts, and those affected by suicide.
Mayor, Alderman Gerardine Mulvenna, said: "Suicide and mental health are extremely important issues and my commitment as Mayor is to support local communities and shine a light on the importance of suicide awareness.
"Every suicide is a tragedy. We want our residents to know it is safe to talk about suicide and that there is a lot of support available. We are grateful to welcome the Northern Area Community Network today - we all want to see safe and healthy communities for all of our citizens and break the stigma of talking about suicide so we can play our part in helping those in need."
Hannah Graham, Suicide Prevention Development Officer, Northern Area Community Network added: "We would like to thank the Mayor for welcoming us to this reception highlighting World Suicide Prevention Week. We aim to help prevent suicide all year round, with many local community groups delivering projects in their area which are very meaningful and are helping make a difference."
More information on looking after your mental health and the support which is available across Northern Ireland can be found at the Minding Your Head website.
If you or someone you know is in distress or despair, call Lifeline on T: 0808 808 8000. The free-phone helpline is available 24 hours a day, seven days a week. You can also access the Lifeline website.