Mayor's Charitable Cause – Building Stronger People
Friday 8 September 2017
The Mayor of Mid and East Antrim Borough, Councillor Paul Reid, has chosen to support the work of a number of mental health and addiction groups throughout the Borough during his term in office.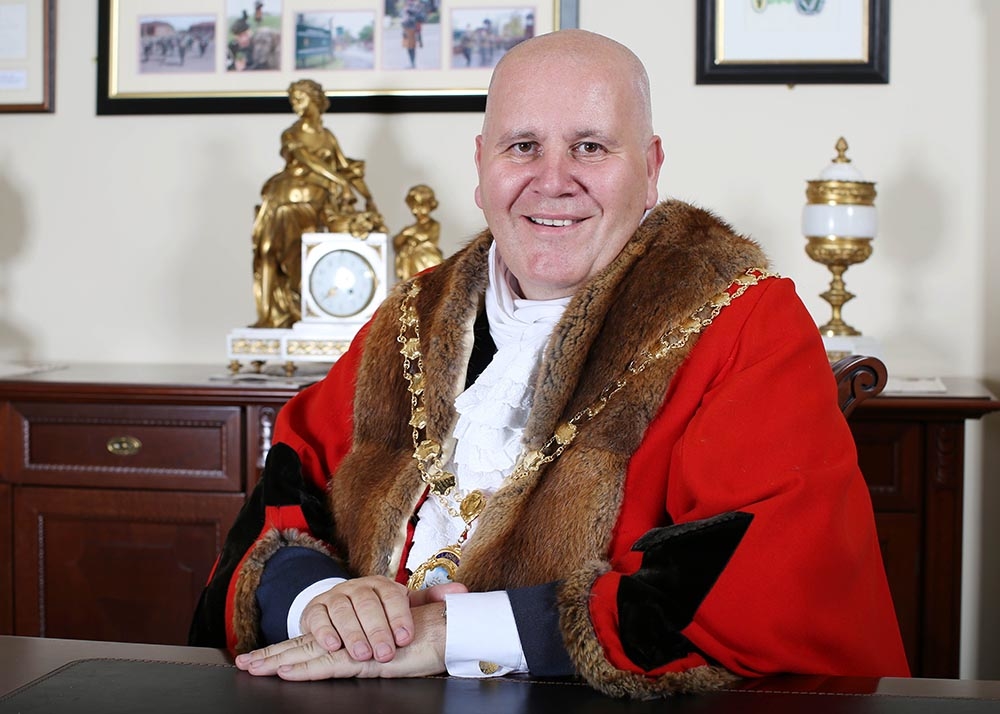 The Mayor's charitable cause 'Building Stronger People' will support the work of the Mid and East Antrim PCSP Drugs and Alcohol Steering Group. Funds will be raised over the year with a variety of events.
The Mayor said, "I'm proud to announce a different way of supporting the great work happening across Mid and East Antrim to tackle drug and alcohol addiction, and to raise awareness of suicide and mental health.
"These issues are extremely important to me and there is a lot of great work happening across Ballymena, Carrickfergus and Larne which I hope to not only support but promote over my term as Mayor.
"Addiction and mental health problems often go hand in hand and with Northern Ireland having the highest rate of suicide in the UK we need to ensure we do everything we can to promote what help is out there. Our citizens are at the heart of this and we have a duty of care to protect and help those most vulnerable in our society and help them to build a stronger future for themselves and their families."
The funds will be delivered through the Mid and East Antrim PCSP, its Chair is Cllr Brian Collins, "We're honoured to have such great support from the Mayor and know that any time he can give to promoting the work of the PCSP will go a long way to helping deliver these key services across the Borough.
"We work alongside a number of groups, who I know will benefit greatly from this partnership to keep delivering vital support to those who are most in need."
The public will be able to donate to the Mayor's charity via collection boxes located at Council offices in the Braid in Ballymena, Smiley Buildings in Larne and Carrickfergus Civic Centre.
If you or someone you know is in distress or despair, call Lifeline on T: 0808 808 8000. The free-phone helpline is available 24 hours a day, seven days a week.
You can also access the Lifeline website.