Mid and East Antrim Borough Council remains committed to exploring Greenisland Greenway proposals
Tuesday 6 February 2018
Mid and East Antrim Borough Council plans to continue consultations around proposals for the creation of a Greenisland Greenway.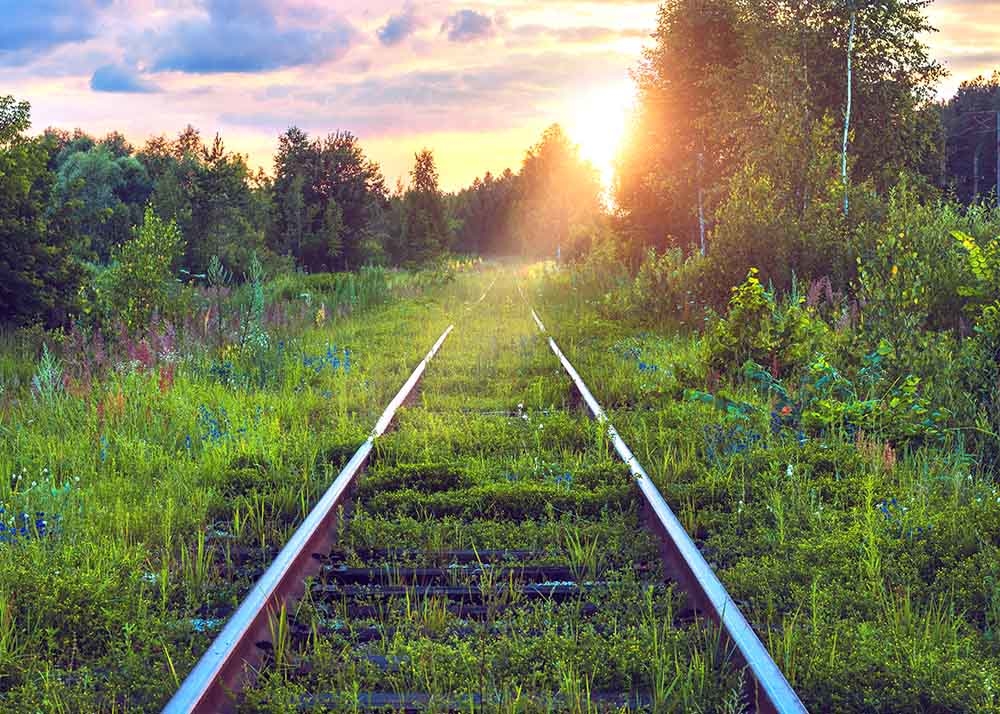 Greenisland Regeneration Group - made up of Elected Members, community representatives and statutory representatives - has been working in partnership with Mid and East Antrim Borough Council to develop proposals to regenerate the area.
The Greenisland Greenway is currently being considered as an opportunity to link communities with a new greenway using a disused railway.
The Back Line railway between Greenisland and Monkstown has been dormant for more than 50 years.
Proposals have been put forward to transform the publicly owned land into a 2.7km traffic-free path, which would be used to protect and improve on the environment, and provide excellent facilities to improve the health and wellbeing of citizens.
Ahead of further public consultation on the plans, Councillor Andrew Wilson, who is chair of the Greenisland Regeneration Group, said the group and Council will continue to seek the public's views on the proposed redevelopment.
Speaking as chair of the group, Cllr Wilson said: "I am extremely disappointed that Antrim and Newtownabbey Borough Council has already decided to withdraw their support for the Greenisland Greenway.
"I believe this to be premature, but without the two Councils working together, this project will simply not happen.
"A drop-in information session is taking place at Greenisland Football Club at 5pm on Tuesday 6 February.
"I believe strongly in democracy, and therefore want to hear the results of this consultation before determining the best way forward.
"We take on board all of the feedback provided by citizens, including residents living close to the proposed Greenisland Greenway.
"I remain confident that many of these concerns can be addressed through further consultation and good design, based on the experiences of other successful greenway projects in the UK and Ireland.
"Projects such as this provide citizens with easy access to our area's spectacular natural environment and built heritage, and ensure both are protected and sustainably managed.
"We appreciate there have been concerns voiced regarding antisocial behaviour, but we are confident that by opening up the area and making it more accessible to our residents, we will actually reduce such risk.
"The creation of greenways in other areas of Northern Ireland, such as the Comber and Connswater Greenways, has proved to be incredibly successful assets to their respective areas.
"Our Council remains committed to working with our citizens and colleagues to explore how we can help deliver the Department for Infrastructure's Greenway Strategy for the good of all, and will be undertaking feasibility studies into other possible greenways in the near future.
"We fully support the Department's promotion of walking and cycling as means of travel within Northern Ireland and as a way in which people can incorporate physical activity into their everyday lives."
The Greenisland Regeneration Group is made up of elected, community and statutory representatives. It helps deliver the Greenisland Masterplan.
It is hoped the scheme will build on the success of the recently opened Newtownabbey Way.
The proposed route has been identified by the Greenisland Masterplan and a feasibility study submitted to the Department for Infrastructure.
The study was completed as part of a three-stage small grants programme and was developed by the charity Sustrans on behalf of Council, with input from Council officers. DfI covered the cost of the study.
It is anticipated that DfI will launch an open competition for funding to deliver greenways later this year, with successful projects likely to be eligible for funding of 50% of costs for construction.
For more information on the work of the Greenisland Regeneration Group contact Economic Development Department of Mid and East Antrim Borough Council on 028 9335 8229.