Mid and East Antrim proud and humbled to provide backdrop to new BBC drama Ups and Downs
Wednesday 7 November 2018
A new BBC drama telling one family's experience of living with Down's syndrome will be invaluable to shattering myths and perceptions, the chief executive of Mid and East Antrim has said.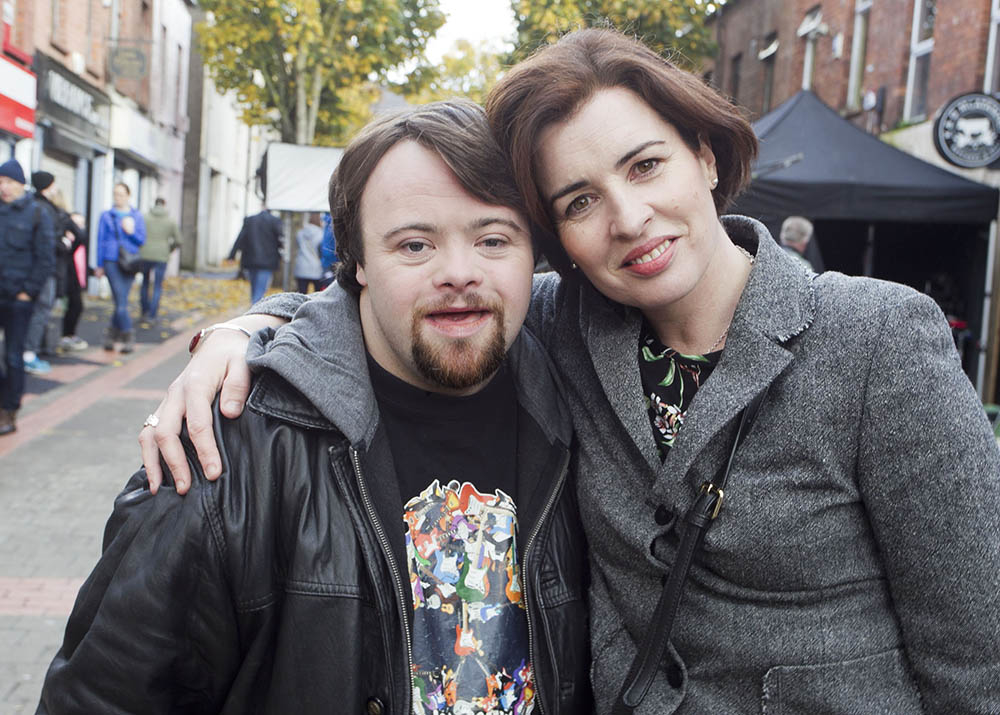 BBC NI's Ups and Downs stars Belfast actor James Martin, who plays main character Conal.
James says his character wants to live a free life and for his voice to be heard.
The inspirational actor said he wanted to show that those with Down's syndrome should never hold anybody back or stop them from pursuing their dreams.
And Anne, whose six-year-old daughter, Andrea, was born with Down's syndrome, said that message is crucial to shining a light on these amazing people.
She said: "I am honoured and delighted that Ballymena was chosen by the BBC as a location for the filming of such an incredible drama.
"Mid and East Antrim has provided the backdrop to a large number of hugely successful television shows, notably Game of Thrones, and more recently, Derry Girls.
"However, Ups and Downs is a series extremely close to my heart.
"When my Andrea was born on Good Friday 2012 a nurse that I knew said to me as I was leaving the hospital that my daughter was a cross for the rest of my life.
"Six years on, Andrea is not my cross. She is my beacon.
"When I look at my beautiful girl I don't think Down's syndrome – I think downright perfect.
"It is my number one priority in life to unlock, harness and develop Andrea's talents, and there are many. This advice was given to me by one of my councillors, Billy Ashe, some years ago, and it stuck with me each and every day since then.
"I thank everybody involved in Ups and Downs for highlighting Down's syndrome and wish them the very best with the series when it airs next year.
"A special mention also for James, who is an incredible young man and a fantastic role model for everybody living with Down's syndrome.
"His talent will go such a long way to smashing the myths and taboos that still exist around Down's syndrome, and I congratulate him for that."
It is produced with support from Northern Ireland Screen and will be broadcast on BBC Northern Ireland in 2019.
Photographs: Filming of Ups and Downs taking place in Ballymena recently, Andrea Donaghy.