Paramiltarism in Mid and East Antrim is 'Banjaxed'
Thursday 11 October 2018
New play to tackle paramilitarism is touring youth groups in Mid and East Antrim.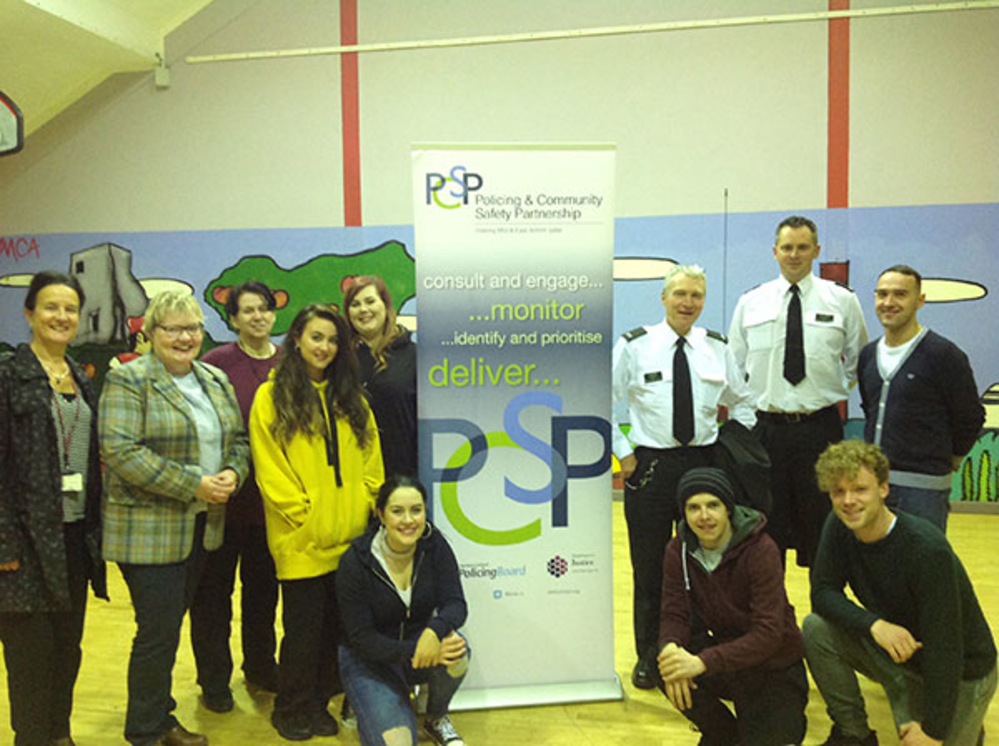 Mid and East Antrim Policing and Community Safety Partnership (PCSP) in partnership with The Department of Justice, are bringing the production company Spanner in the Works to youth centres in the borough to perform 'Banjaxed'.
'Banjaxed' hopes to raise awareness about the danger posed to children from paramilitary and organised crime groups.
The play, written by Patricia Downey, is based on real-life stories from children in Woodlands Juvenile Justice Centre. She said: "Banjaxed is funny and hard-hitting and uses the medium of drama to explore social issues that aim to challenge, provoke and engage audiences. Young people have said the play has challenged them and is not afraid of talking about difficult issues.
"Feedback has been overwhelmingly positive about this play, particularly in communities where paramilitary and organised crime groups have a significant presence and influence."
A question and answer session after the performance also allows young people to talk through any issues or questions they may have with representatives from the PSNI, Probation Board, Youth Justice Agency and Department of Justice.
Chair of Mid and East Antrim PCSP, Cllr Paul Sinclair added: "Engagement with young people is key, in order to tackle community safety issues and build relationships at a local level. Banjaxed is a great play that provides us with the opportunity to engage with lots of young people, raise relevant issues and answer questions."
Anthony Harbinson, Chair of the Tackling Paramilitarism Programme Board said: "This play is a reminder of how paramilitaries exploit their own communities and others through criminality. It highlights how they destroy lives and harm the people they so often claim to represent.
"We need to create the conditions within which paramilitarism has no place in our society. To do that, Government Departments, local councils, the community and voluntary sector and colleagues in law enforcement are working together on the Tackling Paramilitarism Programme.
"The Programme is a series of 38 commitments aimed at tackling paramilitarism, criminality and organised crime. The focus is on robust law enforcement, implementing long-term prevention measures, addressing social issues that affect communities and building confidence in the justice system so that together, we can end the harm."
For more information visit our PCSP pages.