Kerbie Boxes
Please note: Collection times can vary during and after holiday periods, and may take place earlier or later than usual.
To ensure your bins and recycling boxes are collected please put them out by 7.30am and leave out until 8.00 pm.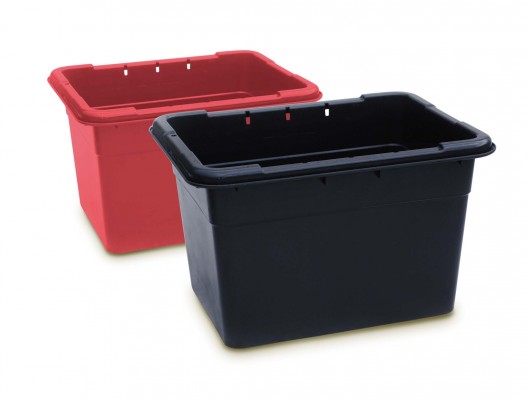 Ballymena and Carrickfergus provide this service for kerbside recycling.
Items which go into your boxes area as follows:
Red Kerbie
Cardboard,
Glass Bottles and Jars
Plastic bottles, pots, tubs and trays
Food and drinks cans (including biscuit and sweet tins)
Aerosols (e.g. deodorant and hairspray cans)
Cartons (all food and drink cartons)
Black Kerbie
Paper (newspapers, magazines, catalogues and directories, brochures, envelopes (remove windo), greeting cards and shredded paper)
Hand tools (e.g. hammers, chisels and saws)
Bagged mixed textiles and clothes (shoes (in pairs), sheets, duvet covers and pillowcases)
Batteries (all household, button, mobile phone and laptop batteries)
Foil (foil trays, cases and tin foil)
Items not collected
Car batteries
Power tools
Plastic bags, films, wrappings or toys
Broken glass
Curtains, towels, duvets or pillows.
*Please ensure all items for recycling are clean and don't contain any food or drink residue. Please flatten your cans, cartons, plastic and cardboard to save space in your boxes.
Please use overflow bags if either box is full. Only put one type of material in each bag and do not put glass in overflow bags – we cannot accept this for safety reasons.
To obtain new or replacement kerbside boxes please log onto Council Direct (Request for Service) or contact Waste Helpdesk on T: 0300 124 5000 (Option 0).
For information on waste streams accept, please contact Bryson Recycling at T: 028 9084 8494 or E: info@brysonrecycling.org or online at Bryson Recycling.
Collection dates for Ballymena and Carrickfergus