Adventure Story
Micah and the Mayor's Seal- an interactive time-travelling adventure story.
It's not your usual story - you get to choose which path to take!
Carrickfergus Museum has developed an interactive story to teach Medieval history in a fun, hands-on way. It might be fiction, but it is full of real events and real characters. Get immersed in this interactive adventure story and discover some of the realities of Medieval life.
A visit to Carrickfergus Museum turns weird when there's an accident with the Mayor's Seal and a monkey skeleton. You, your mate Josh and his Nan find yourselves thrown 800 years into the town's past! To get home you need the Seal and the monkey ... the only problem is that in the 13th century the monkey is alive and full of trouble. When he runs off with the Seal, you're stuck. As if that's not bad enough, Evil King John is on the march...
You'll need to help Josh and Nan find the monkey and the Seal. Every choice matters. The right one could see you on your way home, but the wrong one could leave you trapped in the past--or worse.
Are you ready to take the challenge?
Click here to start your adventure
Best suited for ages 9-12. The book and booklet are best viewed on a desktop or tablet device. Having trouble with the web browser? Download the PDF version below.
Enjoyed the book? Micah and the Mayor's Seal activity resource pack which includes activity sheets supporting numeracy, literacy and arts, with a lot of fun thrown in will be available soon. Suitable for KS2 and early KS3.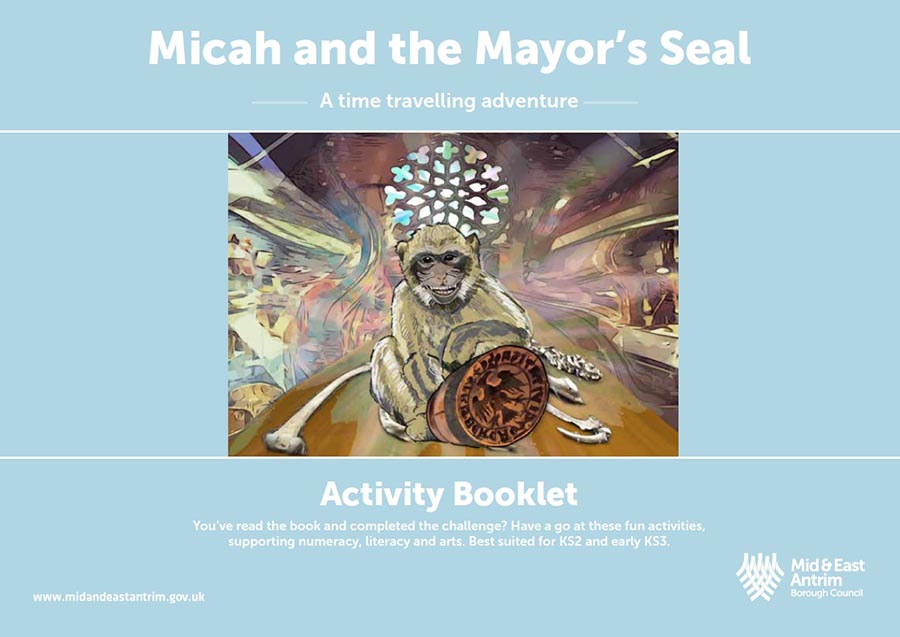 Want to find out more about Medieval walled towns in Ireland?
Download this primary level workbook from the Irish Walled Towns Network which complements our own story and resource pack so well.