Register to vote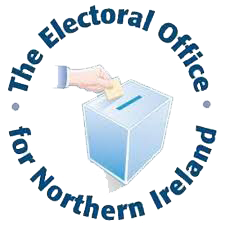 The canvass is coming on 1 July 2021.
Please note if you register now you will have to re-register from 1 July 2021.
The Electoral Office is required by law to refresh the Electoral Register for Northern Ireland.
The current register will close on 30 June and all eligible electors in Northern Ireland will be required to re-register with effect from 1 July.
The only thing you need to do now is have your National Insurance Number available.
You can find your National Insurance Number on your payslip, P60, National Insurance Number card or letters about tax, pensions and benefits.
If you still cannot find your National Insurance Number you can request written confirmation of it from the National Insurance Contribution Office (phone 0300 200 3500 or visit www.hmrc.gov.uk).
Static canvass sites will open, largely on Local Council premises across 47 wards where data analytics show the lowest levels of response historically.
EONI staff will be in attendance for anyone who needs help to register.
A kiosk will be placed at Local Council offices so that members of the public who may not have access to the Internet can apply at an easily accessible venue.
Mid and East Antrim Venues
| Carrickfergus Leisure Centre (2pm - 8pm) | Ballymena North Recreation Centre (2pm - 8pm) | Seven Towers Leisure Centre (2pm - 8pm) |
| --- | --- | --- |
| 1 July 2021 | 26 July 2021 | 21 July 2021 |
| 8 July 2021 | 2 August 2021 | 28 July 2021 |
| 15 July 2021 | 9 August 2021 | 4 August 2021 |
| 22 July 2021 | 16 August 2021 | 11 August 2021 |
| 29 July 2021 | 23 August 2021 | 18 August 2021 |
| 5 August 2021 | 6 September 2021 | 25 August 2021 |
| 12 August 2021 | 13 September 2021 | 1 September 2021 |
| 19 August 2021 | 20 September 2021 | 8 September 2021 |
| 26 August 2021 | 27 September 2021 | 15 September 2021 |
| 2 September 2021 | 4 October 2021 | 22 September 2021 |
| 9 September 2021 | 11 October 2021 | 29 September 2021 |
| 16 September 2021 | 18 October 2021 | 6 October 2021 |
| 23 September 2021 | 25 October 2021 | 13 October 2021 |
| 30 September 2021 | | 20 October 2021 |
| 7 October 2021 | | 27 October 2021 |
| 14 October 2021 | | |
| 21 October 2021 | | |
| 28 October 2021 | | |